Action Evaluation Collaborative brings a great deal of experience and expertise in evaluation grounded and committed to social justice across a wide range of issues including poverty eradication, media and communication rights, public health, pro-social youth development and education policy, and community development.
As evaluators, researchers, and advocates, we seek to play a vital role by working with a wide range of constituencies in the field to gather and share knowledge in order to sharpen social change theories that help community groups, non-profits and NGOs develop capacities and strategies to realize their goals.
Bios
Catherine Borgman-Arboleda*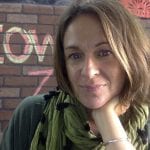 Catherine is a co-founder of Action Evaluation Collaborative, and has nearly 20 years of experience in NGO and non-profit evaluation, planning, and training.  Catherine has led evaluations for major foundations, international organizations and NGOs, as well as smaller grantmakers, organizations and collaboratives.  She sees her primary role as a thought partner for clients and prioritizes creating spaces and processes where learning informs organizational development and strategy design. She believes strongly in the power of  engaging people who aren't normally at the table in the knowledge building process.
Examples of recent work include the design and implementation of:
An Action Learning strategy for the women's empowerment organization WomenStrong International, for partners in India, Kenya, Ghana, Haiti and Washington DC.
A participatory monitoring and evaluation system for CARE USA's project on eliminating child marriage in Nepal and Bangladesh.
A learning and evaluation strategy for Palm Healthcare Foundation's Collective Impact initiative, Healthier Together.
A grantee assessment and capacity building initiative for the Kellogg Foundation in Latin America.
A major evaluation of the Robert Wood Johnson Foundation's Tobacco Policy Change Program.
Catherine sees evaluation's fundamental value as a tool for  informing planning and strengthening innovation and adaption. She prioritizes the building of groups' own evaluation capacity and their ability to systematically think critically and reflect on their work. She is an experienced facilitator and has led numerous Theory of Change workshops and is skilled in training in participatory approaches for evaluation and planning.  Catherine also has significant experience leading and managing small NGOs and non-profit organizations, most recently serving as the Co-Executive Director of the Center for International Media Action (CIMA).  Catherine has a Masters in Public and Nonprofit Management and Policy at NYU's Wagner School of Public Service. She is fluent in Spanish and Italian and recently moved from Brooklyn, NY to Merida, México.
Catherine can be reached at cborgman.arboleda@gmail.com
Julie Poncelet*
Dr. Poncelet has nearly 15 years experience in evaluation, strategic planning, and community development work, both domestically and internationally, with a particular focus in the areas of action learning, youth development and education, and community-based development. She aims to collaborate with non-profit organizations, foundations, and NGOs to build their capacity for critical change and to support their advocacy work. As an evaluator, she has organized and conducted capacity-building workshops and participatory community meetings, helped numerous organizations by planning evaluation strategies based on outcomes mapping/Theory of Action methodology, and implemented mixed-methods data collection and analysis plans with a strong emphasis on participatory approaches. Since 2012, she has been a lecturer at Columbia University's School of International and Public Affairs (SIPA) teaching program evaluation for non-profits and social enterprises and advises student-led international development and policy-oriented capstone workshops. Julie has a MScPl from the University of Toronto in community development and urban design and a PhD in the Built Environment from the University of Washington. She is fluent in French and lives in New York City.
Julie can be reached at julie.poncelet@gmail.com
Rachel Kulick*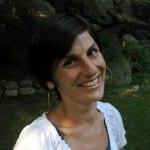 For over 15 years, Rachel Kulick has been an activist, advocate, researcher, and teacher working with a wide range of youth, public health, gender, and communication and media rights initiatives with a number of community based social change and justice initiatives. Drawing from feminist, participatory, and visual research methods, Rachel works with individuals and groups to explore the assumptions, values, strategies, internal dynamics, and goals associated with moving a social change agenda forward. She is currently an Assistant Professor in the Sociology, Anthropology, Crime, and Justice Studies Department at the University of Massachusetts, Dartmouth. She teaches gender studies, gender and globalization, social movements, media activism, and feminist and participatory action research methods . She seeks to cultivate a collective learning environment where students can develop their abilities to think critically, synthesize information, and articulate their understandings in written and spoken form. These past few years, she worked on the evaluation of the Tobacco Policy Change Initiative through the Robert Wood Johnson Foundation with a focus on evaluating the factors that contributed to and hindered the inclusion of marginalized communities, most burdened by tobacco, in the larger tobacco control movement. Her recent publications are ""Youth Channel All-City: Collaborative Approaches to Building a Municipal Infrastructure for Media Education, Production, and Distribution," "Building a Media Justice and Communication Rights Movement: Recommendations, Challenges, Needs and Resources" (a 2007 report completed for Center for International Media Action) and "Reading between the Lines: Feminist Content Analysis into the 2nd Millennium" in the 2006 Handbook of Feminist Research. She holds a Doctorate in Sociology from Brandeis University and a Masters in Education from Harvard University's Graduate School of Education.
Judith Kallick Russell 
Judith is an expert in program and project design, management and evaluation of community development in the context of democracy and peace building. She has over 20 years of experience, bringing a unique combination of high quality evaluation and first-hand knowledge of the practitioner's reality. Her approach to evaluation focuses on results based management using a range of participatory methodologies. She has worked with the United Nations Development Programme (UNDP), the United Nations Volunteers programme (UNV), the Institute of International Education (IIE), among other national and international NGOs. Judith has a Master's degree from the School of International and Public Affairs (SIPA) at Columbia University.  She is currently a Fellow at the Research Centre for Leadership in Action at the Wagner School of New York University (NYU). Judith is a native English speaker and is fluent in Spanish.
Jorge Arboleda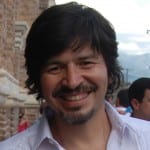 Jorge is a consultant and researcher with expertise in project design and implementation particularly in rural contexts. Much of his past research deals with issues of land tenure and the rise of guerrilla movements in Colombia. He has served as a director of one of Colombia's largest national parks, adviser to the Colombian Ministry of Health, and Coordinator for Planning and Development in the indigenous region of Tierradentro in Colombia. Most recently he worked for the New York City Department of Education as an educator and counselor for students and their families. Jorge has a Masters in Political Science, and  completed his coursework for a PhD in Political Science for the Graduate Center of the City University of New York. He is fluent in Spanish and English.
Carla Eliana Godoy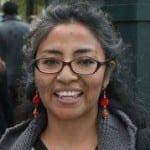 Eliana is a organizational development and evaluation consultant and an award winning cultural activist with more than 10 years of experience in nonprofit management, development and evaluation. She has held leadership positions in small organizations and large NGO's and has managed projects in the U.S., Bolivia, Mexico, Jordan and India, always integrating participatory and horizontal methodologies to achieve community empowerment.  Her most recent evaluation projects include developing an M&E strategy for The Jordan River Foundation and designing the assessment strategy of a mobile technology pilot project for a pro-choice organization in Mexico. An expert in cultural and community development, Eliana is passionate about Latino and migration issues. This passion has led her to start Art for Change and Carlitos Cafe y Galeria, two institutions that during her tenure, excelled at mobilizing artists to implement innovative programs for Latino families around issues of cultural identity, migration, poverty and gender violence. Reputation in the field granted her the opportunity to assess the work of varied organizations through her participation in the grant-making panels of the NEA, NYSCA and LMCC.  In this capacity, she gained a broader insight into philanthropy disparities and the need for building capacity and resources for organizations working with communities of color.  Eliana spends her time between New York and Mexico, where she is preparing to start a social venture that strives to mobilize Latin American diasporas to address poverty and inequality transnationally. Eliana holds a Masters in Public and Nonprofit Management and Policy from NYU's Wagner School of Public Service.  She is a recipient of the Union Square Awards and the Catherine Reynolds Fellowship on Social Entrepreneurship.
*Founding members