Action Evaluation Collaborative recognizes the need for relevant and innovative approaches to evaluating and learning from complex social change initiatives and development work. Our guiding principle is to build the capacity of organizations, networks, and coalitions to strengthen their strategies through critical thinking and putting knowledge to work serving a social change agenda.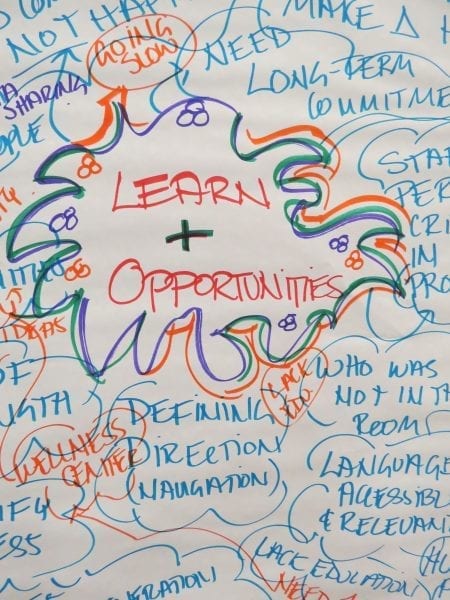 We value the dignity and rights of every human being to have equal access to resources, representation, and decision-making. We also believe that inequality is the source of most social problems and one of the greatest obstacles to development.
Our approach to learning and evaluation centered on..
ACTION LEARNING – To engage an action-oriented learning partnership with organizations to help strengthen their strategies to carry out social change work
COLLABORATION & PARTICIPATION – To collaborate with people – not just experts, but community members and participants alike – throughout the evaluation and learning process by putting into practice participatory methods best suited for each project
CAPACITY BUILDING – To build capacity of organizations to think critically and reflect on their contributions and impacts
KNOWLEDGE SHARING – To advocate for practical and meaningful knowledge sharing opportunities between constituents, including exchanges with the broader evaluation community
COMMUNICATE – To help organizations articulate their successes and tell their stories about complex social change work in an effort that informs internal planning as well as the broader field.